Select the Product, Options and Quantity you are looking for, then press
"ADD TO CART"
After adding the products to cart, you can view the products from the cart (red arrow pointing)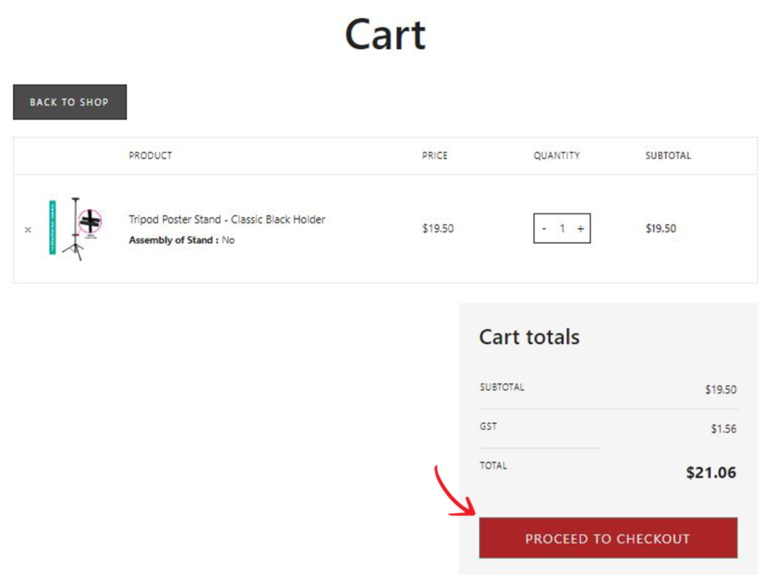 Double check your order and click "PROCEED TO CHECKOUT"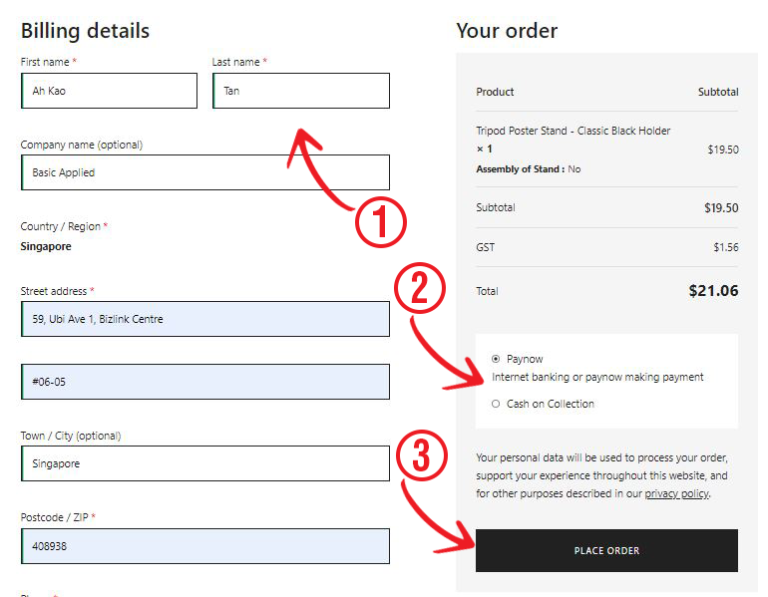 Fill in billing details, select the your desired payment mode and click "PLACE ORDER" to confirm the order.
Note: Please choose Paynow mode if you require assembly for the display stand We will only proceed your order after receiving the payment
You will receive email from the system and view your order status by login to your account. You can proceed to use paynow to make payment for your order by using the UEN provided (no. 1) and the full amount stated below (no.2)
Noted: Please contact us for Paynow QR code if required.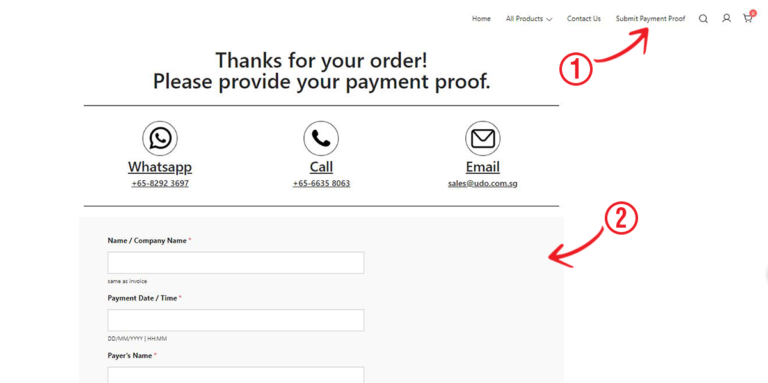 After payment made, please submit the payment proof through "Submit Payment Proof" (no.1) and fill in the form (no.2)
Your order will be ready within next working day (timeline may be vary depending on stock availability and order quantitys).